Air Conditioner Installation in Saint Anthony, ID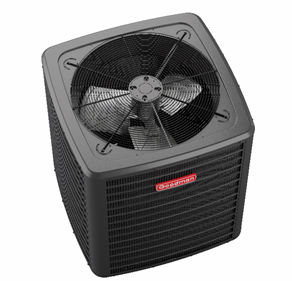 Premier New Construction HVAC Installation
Your home or business relies on your heater to keep your family or employees warm, comfortable, safe and healthy. With so much at stake, you need a specialist in air conditioner installation that has the experience, strong work ethic and qualifications necessary to always get the job done right. Since 1988, Judco Heating & Air Conditioning, Inc. has developed itself into a premier AC installation business that's been installing heating & cooling systems for thousands of customers in southeastern Idaho and neighbor cities in bordering Wyoming.
Fireplace Installations & More
Judco is pleased to offer high-quality air conditioning installation service and energy-efficient furnace and air conditioner installations for southeast Idaho and bordering Wyoming. Judco's HVAC technicians graduated from a four year HVAC college program and have each worked a minimum of 15 years servicing and installing HVAC equipment and systems. Judco's employees are licensed contractors and journeymen with the state of Idaho, Montana, and Wyoming. Our A/C installation specialists are easy to work with, perform quality workmanship, and are time-conscience. Here is a closer look at what you get when you hire Judco Heating & Air Conditioning, Inc. for heater and fireplace installation:
Excellent products: Judco Heating & Air Conditioning, Inc. specializes in installing or replacing heaters, fireplaces, and air conditioners of all makes and models. That being said, we are authorized to offer special pricing on several select heating & cooling brands, including Goodman, Daikin, Napoleon, Amana, ADP, Americal Standard, Modine, Rinnai and Timberwolf.
Quality work: For nearly three decades now, clients in Idaho and parts of Wyoming have counted on Judco Heating & Air Conditioning, Inc. for heater installation that is precise, effective and affordable. Beyond just installing your heater, we go out of our way to treat your home or business with the utmost courtesy and respect, and to communicate with you every step of the way. If you are tire of disrespectful, incompetent or slow heater installation services, give us a call next time instead.
---
For HVAC replacement services in southeast Idaho or Wyoming that are as affordable as they are reliable, you can always trust the licensed and insured air conditioning installation team at Judco Heating & Air Conditioning, Inc. Please get in touch with us by calling
208-624-1461
, or visit our
Contact Us
page to learn more about our new construction HVAC installation and
replacement
services.